History of Achievers 
YMCA Achievers Program originated in 1971 at the YMCA in Harlem, New York.  Shaped upon the foundation of the Black Achievers in Industry, program founder, Dr. Leo B. March and YMCA Board Member, Carrie Terrell, conceived the idea to unite successful minority professionals with low-achieving, at-risk youths.  The Black Achievers in Industry served as a vehicle for the Harlem YMCA, corporations and local organizations to partner and provide mentoring programs, scholarships and other opportunities that collectively create a future leader incubator for the youth and teens of the Harlem Community. Today, the Leo B. Marsh Award, Carrie Terrell Youth of the Year Award, Elaine Edmonds Award, and the Deloitte Corporate Community Award acknowledges those individuals in the community who exemplify the dedication and service of their predecessors.  
Developed locally in 2006, the YMCA Youth Achiever Program is the result of a community collaboration between the Chambersburg YMCA, Worthy Consulting, BOPIC, Boys and Girls Club of America, NETwork Ministries and the Chambersburg Hispanic American Center.  
Currently, the Chambersburg Y is one of more than 250 locations nationwide to offer the Youth Achievers Program. In addition, the Chambersburg YMCA collaborates with the Chambersburg Area School District, the Commonwealth of Pennsylvania, and the United Way of Franklin County to support programming. 
Contact
For more information about the Chambersburg Memorial YMCA Achievers Program, please contact: 
717-263-8508 ex 113
Apply for the Y's Achievers Program
About Achievers & Its Goals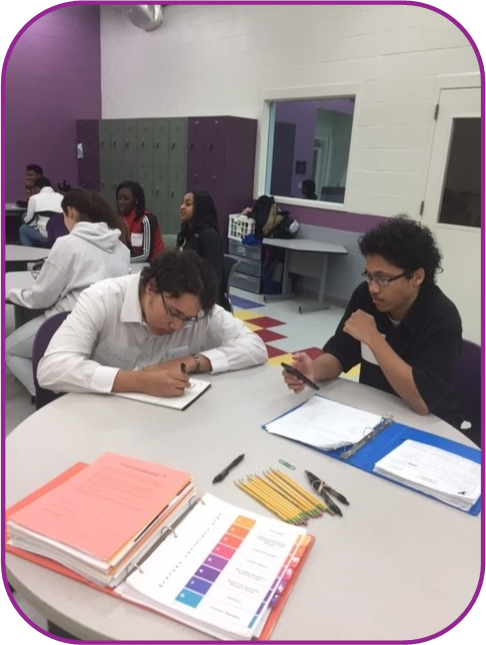 The goal for the Achievers Program is to prepare youth for life beyond high school. Our program focuses on all aspects of post-secondary life. From equipping students to feel more confident for job interviews, to providing college tour opportunities, students are fostering the life skills needed to succeed in life after high school. 
Students who enroll in the Achievers Program are called Achievers. Community partners who help Achievers and the program to grow and flourish are called Adult Achievers.  
Achievers are connected to mentors and community partners related to their career paths of interest. Beyond fostering social skills and positive relationships, Achievers also learn skills in areas like public speaking, value building, goal setting, leadership, and networking. Achievers will grow in these skills through activities including academic support, college tours, job shadowing, image consulting, and team building activities.  
The Achievers Program is not a static program, made for students to fit a mold. As such, activities and programs will vary to best equip the Achievers.
Be a Partner
Learn more how you and your business can partner with the Achievers Program contact: 
Amy Lynch
Director of Development
717-263-8508 ex113