Healthy Kids Day 2023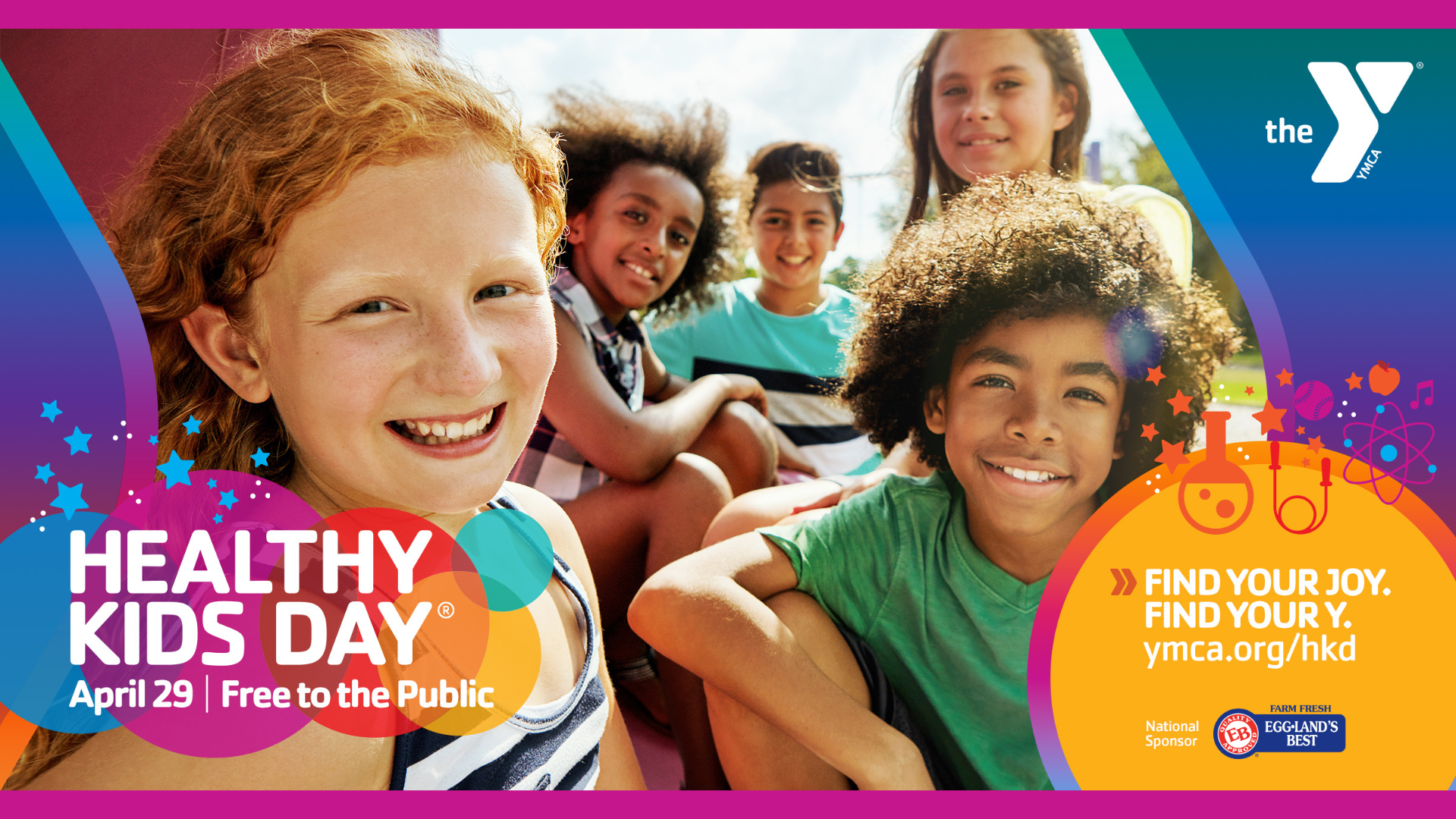 April 29th
9:00AM - 11:00AM
Your whole family is invited to join us on April 29th from 9:00-11:00AM at the Chambersburg Memorial YMCA for Healthy Kids Day! – a day of healthy and fun activities that celebrate kids being kids! We'll have over 30 vendors, activities for the kids, prizes, presentations, and more!
Open House: 7:00AM- 1:00PM
If you have never been to the Chambersburg Memorial YMCA before, stop by to find out everything we offer. New members that sign up on April 29th can receive a discount up to 30%!
Healthy Kids Day is FREE and open to the public!
Healthy Kids Day Vendors
Baltimore Life Companies'

Chambersburg Apothecary

Chambersburg Chargers Swim Team

Chambersburg Hearing Center

Chambersburg Police Department

Chambersburg Trojans Youth Association

Children's Aid Society of Franklin County

Cumberland Valley School of Music

Early Learning Resource Centers

Family Care Services

Fire Department

First Start Partnerships

Franklin & Fulton County Drug and Alcohol

Franklin County Area Agency on Aging

Franklin County Children and Youth Services

Franklin County Library System

Franklin County Sheriff

Healthy Communities Partnerships

Keystone Health

Mental Health Association

Over the Rainbow

Pathstone

Peace 4 Peyton Water Safety Awareness 

Phoenix Physical Therapy

Service Access and Management

She's Somebody's Daughter

Smith Business Services, LLC. 

The Sonatina Center

United Way

UPMC For You

Vida Charter School

Whole and Holy Integrative Wellness

Women in Need
Healthy Kids Day Schedule
Front Lobby
7:00AM - 1:00PM YMCA Information & Tours
Youth Room
9:30AM - 9:45AM - Storytime with Franklin County Library System
10:30AM - 10:45AM - Storytime with Franklin County Library System
9:00AM -11:00AM - Community Vendors, Temporary Tattoos, and Book Give-A-Ways
Teen Room
9:00AM-11:00AM - "Keep an Eye Out" interactive parent presentation on how to recognize the signs of potential drug & alcohol use by teens.
Pool Area
9:30AM - 10:00AM - Chargers Swim Team Demo
10:00AM - 10:20AM - Diving Demo
King Alexander Gym
9:00AM - 11:00AM - Community Vendors
Edwards Gym 
10:00AM - 11:00AM - "Fitness Fun with Coach Drew" Kids will play games and have a fun fitness time with our Healthy Living Coordinator, Drew!
Fisher Gym
9:00AM - 11:00AM - Community Vendors