April is National Child Abuse Prevention Month
The Y kicked off Child Abuse Prevention month with Over the Rainbow Children's Advocacy Center by planting our 'Pinwheels for Prevention." The pinwheel stands for a carefree childhood we want for all children, and it is a call to neighbors, community members, and leaders to play a role in protecting and nurturing our youngest citizens.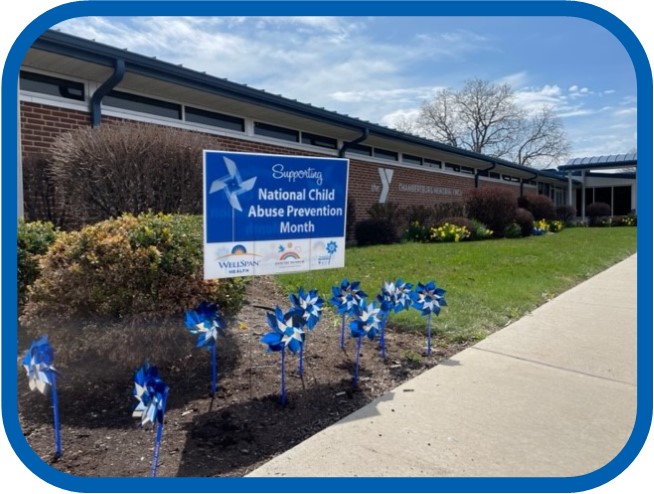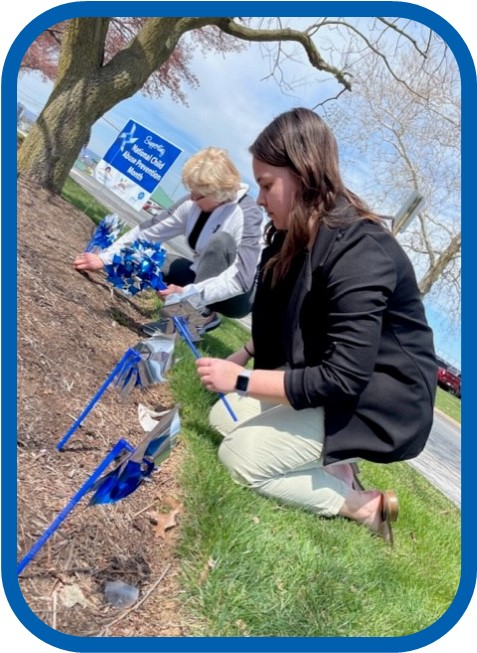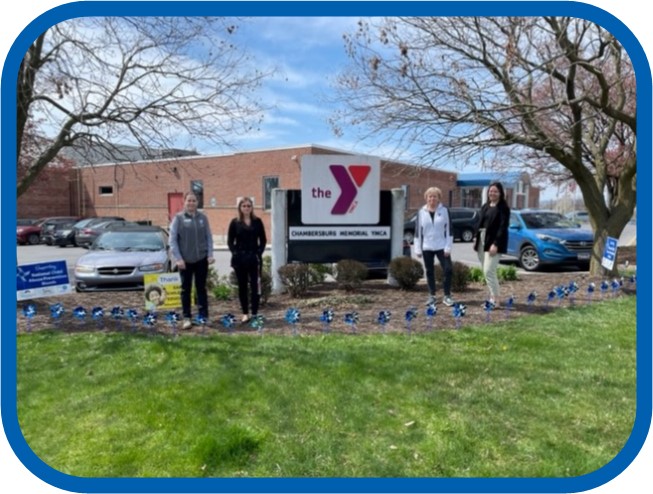 In the month of April, the Y will be hosting different programs and events in support of Child Abuse Prevention month. Five Days of Action (April 24-28) is an awareness building campaign to spread prevention messages on social media, host events to train parents and community volunteers and educate the community about keeping kids safe from sexual abuse.
---
Steward of Children Trainings

(pre-registration required)
Stewards of Children® is an evidence-informed, award-winning 2-hour training that teaches adults to prevent, recognize, and react responsibly to child sexual abuse. Through interviews with a very diverse group of people with lived experience, experts, and treatment providers, Stewards of Children® teaches adults practical actions they can take to reduce instances of child sexual abuse in their organizations, families, and communities.
The Y will be offering 2 training opportunities:
Monday, April 24th – 5:30PM – 7:30PM
Tuesday, April 25th – 9:30AM – 11:30AM
Please contact the Y for more information and to register for this free training.
---
Pledge to Protect Ceremony & Prayer Walk
Join us at William K Nitterhouse Program Center Pavilion as we join together in walk and prayer for protection and safety of our children in the community and worldwide.
Tuesday, April 25th – 12:30PM
---
Healthy Kids Day!
Visit the Y on April 29th from 9:00AM – 11:00AM to celebrate Healthy Kids Day. We'll be featuring over 30 venders, activities, presentations, and educational experiences for both kids and parents! Click below to see who will all be at the Y on April 29th.